Just a sexy reminder… We now have a Facebook group that we update wayyyyy more frequently that this tumblr! You should like us!! http://www.facebook.com/pleasesodomize
Join our sodomization community on Facebook!!! →
hey everyone! so we were bored and created a Facebook page for the 'zine…. if you're brave enough to admit to your Facebook friends that you 'like' "Please, You Will Sodomize Me?!?" you totality should cause you will look badass and we will love you <3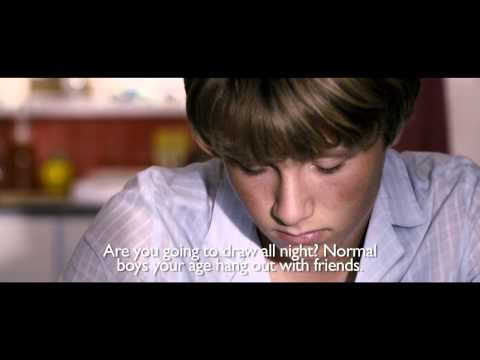 Watch
gioblackpeter: FLIP FLOPPING music video from The Virgin Shuffle album. Now Available on iTunes Directed by Matt Lambert & Gio Black Peter. Edited by Gio Black Peter & Nikki Powel Our awesome friend (and contributor to PYWSM?!? Issue 1) Gio has finally released his music video for 'Flip Flopping' which is a totally rad song that we've loved for years and years!...
Stockists and Blogs....
Hey! We want to get our 'zine out there a little bit more so if anyone wants to stock it in their awesome shop or has a blog or website with a good sized following and you'd like to review it you should totally let us know and we'll send delicious pieces of sodomization in the mail to you! :) Email us at pleasesodomize@gmail.com Also if you're a poor queer college student...
2 tags
In Stock at Quimby's! →
4 of those Limited Editions left!!! 
Issue 3 @ Atomic Books! →
Stock Updates....
Hey everyone!! Issue 1 (the reprint) is now SOLD OUT!! Really hope anyone who grabbed one really likes it…. Also there are only 9 Limited Editions of Issue 3 left, so definitely hop on that… Sodomize ya later! xxfrank&luke
We've got about 14 Limited Editions left!!! Grab 'em! :)
Might be postponing the release until Wednesday…. the printers are having issues so we still don't know how much shipping will be yet… Keep those sphincters tense!! :)
Updates!
Hey sodomites!! Half of PYWSM?!? just got back from Europe the other day (yeah i guess I'm speaking in 3rd person….) and had an amazing time!!!! Met awesome people, bought some crazy cool queer stuff in Berlin and Paris, and had an overall awesome time!! Currently we're at work on Issue 3 and are hoping to have it done super soon so we can start figuring out where the fuck...
Updates and Travels!
Hey fellow awesome queers!! Just wanted to give you an update and let you know that we are hard at work on Issue 3 of Please, You Will Sodomize Me?!? and are trying to get the issue out ASAP… It'll either be before the end of April or mid-May which is due to our second announcement that one of us is going to Paris and Berlin in early May to spread the good word about PYWSM?!? and just...
Running out of Issue 2!!
Hey everyone! We are fast running out of Issue 2 from our webstore!!! We might have 15 copies or so left….. Once we sell out you should still be able to find them from various online re-sellers! But yeah if you've been wanting to grab one now's the time!! :)  pleasesodomize.bigcartel.com
Issue 1 Back in Stock! :)
Hey everyone!! Just wanted to let you all know that we printed a limited run of 50 issues of Please, You Will Sodomize Me?!? numero uno!!! From Gio Black Peter to Koes "Ghostkore" Staasen to poetry and a short story by Luke Munson, this issue has it all! Oh and don't forget the big cocks and dripping anuses…..  Head on over to pleasesodomize.bigcartel.com to grab one! 
Issue 1 Reprint Coming Soon!!!
Just wanted to let everyone know that we're reprinting Issue 1 this week due to a crapload of people wanting to get their hands on it after getting the 2nd issue. It's going to be uber-limited once again, just 50 copies probably…. get excited!!!! :) Check out our tumblr page to see all the cool details on Issue 1!! 
Quimby's Link! →
And here's the review from Quimby's: (which you can now buy from them as well online!!) "Cheeky title on this gay-gore emo-anal-deathcore rag, right? Feeling it from the inside, gutwrencher. -EF"